Atlanta Real Estate Jobs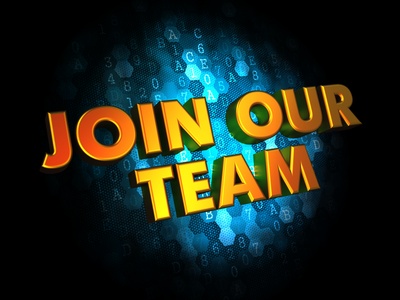 Looking For A Rewarding Place To Grow Your Business?
Consider Yourself To Be An Organized People Person?
Do You Like To Have Fun While Getting The Job Done?
Atlanta Real Estate Brokers Is looking for ENERGETIC & EXPERIENCED team players To Join Our Growing Team.
QUALIFICATIONS INCLUDE:
Experienced: Licensed Georgia REALTORS® with a minimum of 5 years experience.
Productive: at least $2mm in gross sales in each of the past 2 years.
Availability: Full Time BUT Work Your Own Schedule.
Integrity: No regulatory issues with your local real estate commission.
REALTORS®: Member in good standing with your local real estate board.
The Opportunity Is Now!
92% of buyers start their search on the internet
83% of buyers don't have an agent when they start searching
80% of buyers will work with the 1st Agent they create a relationship with
Atlanta Real Estate Brokers Offers a Powerful Online Presence...
Finding quality buying and selling leads is always a challenge on our business. At Atlanta Real Estate Brokers, we have invested significant capital in an infrastructure that produces leads. We work at our online content and we pay to have our name in front of the customer when they are making the decision to look for or sell property. If you know search, you know keywords are king....Atlanta Real Estate....Brokers says it all.
Atlanta Real Estate Brokers Offers State Of The Art Technology...
We offer direct access to the leads through email, text or however works for your systems. We utilize a state-of-the-art CRM that allows everyone to know where the conversation is with our clients and customers insuring that the job is getting done.
Are You Ready To Make A Move?
If you are a Realtor that has over 2 years of experience working with residential or commercial brokerage and who considers yourself to be dedicated to the professional practice of real estate sales, this could be a great opportunity. Atlanta Real Estate Brokers is a young brand operated by dedicated professionals who are highly passionate about every aspect of the real estate industry. We are currently looking for dedicated and knowledgeable REALTORS(R) to join us in growing our brand by providing our clients and customers with an outstanding buying or selling experience.
SOME PEOPLE DREAM OF GREAT ACCOMPLISHMENTS
WHILE OTHERS STAY AWAKE AND DO THEM.
WHICH ONE ARE YOU?
Ready to make a move? Send your resume to [email protected] or reach out to us via the form below.
Atlanta Real Estate Employment Inquiry