New Homes Construction In Atlanta - Hiring An Experienced Realtor To Represent You Just Makes Sense!
Posted by Pat Rary on Monday, February 9, 2015 at 3:07 PM
By Pat Rary / February 9, 2015
Comment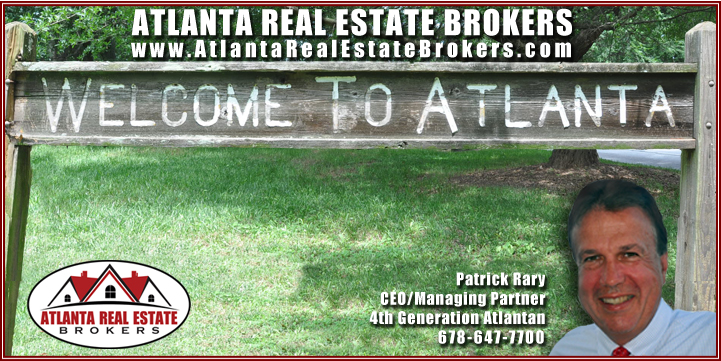 Looking At Buying A New Home in Atlanta? Thinking Of Just Going Down To the Lot And Putting A Deposit Down? Don't Think You Need An Agent To Buy A New Home In Atlanta? You Might Want To Re-think That Strategy!
First things first! Let's talk about the bottom line which is generally dollars and cents. I rarely have seen a situation where you "save the commission" by buying directly from a new home builder. When a new home builder "comes out of the ground" (starts the building process), the builder knows what they want for the house and marketing costs are already loaded into the project. Going to the home builder's trailer and working with the "Agent on Duty" generally just means more profit for the builder. Buying a new home in Atlanta is not like going down to the local Christmas tree farm and picking out a tree. Do yourself a favor and find an agent that the verified experience and knowledge of the new home construction business to help you get the best value and highest quality home for your hard earned money.
Benefits of Hiring a Realtor with New Home Construction Experience
There are many reasons besides money to have a broker with new home construction experience representing you. Here are just a few:
As a Buyer's Agent, the broker works for the client and has their interests in mind. A builder's agent reports to the builder and not to the client. This may or may not lead to conflicted interests but there is certainly less motivation to cause the builder (read employer) any issues.
Realtors are keenly aware of current, existing inventory, and everything else you need to know about the community, neighborhood, etc. When looking at new homes for sale in Atlanta, an experienced agent will help you select appropriate finishes that will help with re-sale down the road.
New home construction is a long and tedious process and having a representative that has EXPERIENCED the process can help calm your nerves. Building a new home in Atlanta can take anywhere from 4-8 months depending on a number of factors. The builder will not really provide you with "progress reports" however a broker with true experience in new home construction can keep you apprised of the situation more than just visually seeing the roof was put on today.
Brokers with new home construction experience also have access to professionals that can answer new home construction related questions along the way.
Realtors are very knowledgeable about the current loan market. (no, you DO NOT have to use the builder's finance company) and may save you thousands depending on the deal.
Realtors talk! Not all new home builders are created equal, and an experienced realtor can help you hire a competent and trustworthy builder. An experienced Realtor will find a way to make you comfortable with your new home purchase whether that is visiting the builder's current inventory or finding someone who has bought a home from the builder.
By working with a Realtor, you are guaranteed that your best interest will always be front and center – sadly, this isn't always the case when you go it alone.
Trust the Experts, Trust Pat Rary and Atlanta Real Estate Brokers
If you are looking to buy a new home in the Atlanta area, Pat Rary and Atlanta Real Estate Brokers can help you today. Besides being a licenses Broker and Residential Contractor, Pat holds a Project Management Professional (PMP) certification from the Project Management Institute. He is truly an expert in project management as well as the details associated with one of the largest purchases (and most nerve wracking) most folks will experience in their lifetime.
Pat has been in the real estate and construction business most of his life and has built several new homes and represented multiple clients buying new homes in Atlanta. Why not rest easy and let a professional take care of you? Call us today or visit us at www.AtlantaRealEstateBrokers.com.