Why Hire A Realtor? - Not Hiring A Pro Could Be A Halloween Nightmare
Posted by Pat Rary on Monday, October 29, 2018 at 4:40 PM
By Pat Rary / October 29, 2018
Comment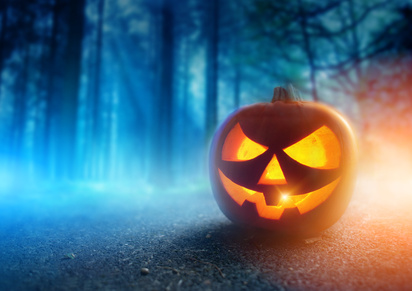 At some point, every person with access to Zillow has considered ditching their agent when buying or selling a house. After your first purchase you may have thought, "I could have done that myself." While not using a Realtor may seem like a good idea, it could lead to your worst nightmare (think the Nightmare on Elm Street II. Did they have a Realtor?). How can an experienced Realtor help you avoid those horrors you ask?
Realtors Can Save You Improvement $$$ On Repairs Or Improvements – Knowledgeable Realtors can easily identify desireable upgrades or repair needs for a property and likely have qualified contractors to help determine the associated costs. From a buyer's perspective, this means obtaining estimates for potential upgrades to help insure the added costs are in line with overall home prices for that neighborhood. From a seller's perspective, an experienced Realtor can help you determine the cost of updates or repairs you should make to get the highest sale price possible.
Realtors Find Deals Before You Do & Know Tricks To Win the Treat - In the current market, it is not unusual for properties to receive multiple offers on the first day they hit the market. Full time Realtors can monitor a particular neighborhood and can act quickly to get you in the mix to buy the property AND they have strategic ideas to help you be the winning bidder.
Realtors Buy and Sell Homes Every Day - As the old saying goes, "You don't know what you don't know." Realtors are trained, licensed and through their years of experience, have generally built a network of resources to get properties SOLD. Besides assisting with coordinating repairs, they can handle all of the tedious back and forth communications with the closing attorney, inspectors, appraisers and the Buyer or Seller's agent that keep the sale on track.
Realtors Add Safety To The Home Sales Process – Safety is a huge concern when buying and selling property. Realtors use electronic lockboxes to secure the key to your property. Prospective Buyers must be accompanied by an agent with an MLS issued access key providing real time updates on when the agent accesses the home. In addition, Realtors work hard to screen prospective clients to make sure they are qualified to actually buy. While some transactions do not close for unforseen reasons, it is in everyone's best interest to make sure potential Buyers can actually close.
Experienced Realtors Have A Plan for SELLING Homes – Yes, putting a sign up is easy and you can make a flyer on your computer. Your Facebook friends, neighbors and the folks who drive your street will all know your home is for sale. But how do you let the entire world know? Practicing Realtors utilize time tested tools and processes to gain unlimited exposure for your property. These might include property specific websites, syndicated feeds that publish listings across the internet and company sites designed to showcase "featured" homes. They also have a network of fellow Realtors to share your listing with via email or newsletter.
So while it may be tempting to go it alone, the investment in hiring a real estate professional will help you avoid a "trick" and instead enjoy a "treat" this Halloween season. Happy Halloween!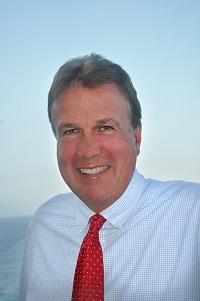 Pat Rary is the Broker and owner of Atlanta Real Estate Brokers, a real estate brokerage firm that represents Buyers and Sellers across the 28 county metro Atlanta area. Pat can be reached at 678-647-7700 or by visiting www.AtlantaRealEstateBrokers.com. We look forward to helping you make your buying or selling experience a positive one.