Why Should You Use A REALTOR®?
Posted by Pat Rary on Wednesday, April 9, 2014 at 4:30 PM
By Pat Rary / April 9, 2014
Comment
Most folks buy or sell real estate 2-3 times in their lifetime. When they do start to think about entering the buying or selling process, one of the first questions they ask is "why should I use a REALTOR®?"
That is a very good question and one that people sometimes struggle to answer. The average homeowner may not see much difference between the various real estate agents vying for their business. One agent may have a great presentation package while the next may be able to make a client feel more at ease. Another just had a quick sale and the last one is your mother's friend from the beauty shop. There are all sorts of reasons why someone may choose one agent over another but one area that should never be up for debate is whether an agent is a REALTOR® or not.
Let's get the known items out of the way first. Being a REALTORS® provides the right to use the REALTORS® logo and access to ongoing training and specialty certifications. REALTORS® also have access a deep knowledge base created to help professional REALTORS® run their business. In Atlanta, being a REALTORS® provides access to Georgia Association of REALTORS® (GAR) forms versus forms created for individuals who are not willing to pay to be designated as REALTORS®. And finally, being a REALTOR® means the individual has taken an oath to subscribe to a stringent, enforceable Code of Ethics with Standards of Practice that promote the fair, ethical and honest treatment of all parties in a transaction. Non-member licensees have taken no such oath and are not morally bound to the ethical practices and principles set for in the REALTOR® Code.
There is no doubt all of these items are strong benefits to hiring a REALTORS® but there are at least two other reasons homeowners should feel more strongly about this decision. One additional argument for hiring a REALTOR® is that relevant, successful business owners generally are "investing" in their business. The other argument is that most clients "should" want a well-trained, experienced full-time practitioner handling the details of an expensive business transaction with long term implications.
Let's look at the "business" aspect in more detail. The practice of real estate sales (yes, it is a professional practice) is a business and we all know that a successful business requires the owner to invest in his or her success. Those beautiful marketing signs and the eye catching website are just the start of the basic cost of doing business. Behind the scenes, full-time real estate professionals are investing in their business in a number of ways. Most REALTORS® pay for additional online distribution systems (not just the MLS) that insure property listings are seen by as many potential Buyers as possible. REALTORS® invest in systems that capture information on potential clients so they can grow their business. REALTORS® invest in ongoing education, professional photography, home staging and on and on and on. They invest because they are passionate about their business and they know they need to deliver sales results to be successful. Our company invests thousands each year in online effort alone.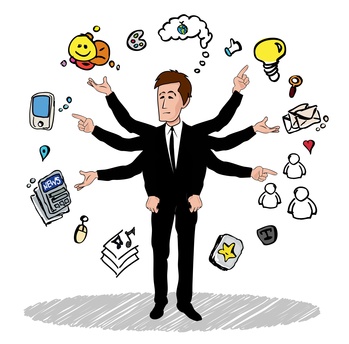 The other aspect is whether you are willing to hire a part-time agent or do you want the full attention of the Broker/Agent you hire. There is a HUGE difference. Obtaining a license is the easy part. The harder aspect of our business takes experience and building an understanding of how to negotiate a strong deal, how to identify and resolve problem areas (before they occur) and the ability to manage the transaction to close. Think about the people you know who work a job "part-time" and ask yourself if you would feel good about them handling a business transaction of this magnitude. Some people have been consistently successful in our business on a part-time basis but that does not appear to be the norm.
As you read this you have undoubtedly asked yourself why anyone would elect NOT be a REALTOR® especially given the fact that in most cases, the decision is made by the licensee. The larger firms REQUIRE their agents to be REALTORS® but if a licensee does not want to be a member of the board, there are a plenty of brokerage houses that will "hold" their license and NOT require board membership. Electing to not be a REALTOR® basically saves the licensee around $500.00 annually.
Now that you know the facts, you can answer your own question. Do you think it's worthwhile to hire a REALTOR® to handle your multi-thousand (or million) dollar transaction or the "licensee" who has made the decision not to be designated as a REALTOR®? It really comes down to the agent's approach to a $500.00 decision.
Atlanta Real Estate Brokers is a full service brokerage based in Atlanta, GA and we are members of the Atlanta Board of Realtors. We can be reached through our website at www.AtlantaRealEstateBrokers.com and are ready willing and able to meet your real estate needs. For more information on REALTORS, please visit either the Atlanta Board or the National Association of Realtors.