How We Get Your Atlanta Area Home To Sell!

First - The Right Price
The most important step in selling your Atlanta area home is pricing it correctly. Research shows homes that are overpriced sit on the market longer costing you money. Using our home price tool, we can get an idea of the value of your home and then discuss an appropriate listing price for the current market. A well priced home often generates competing offers and drives up the final sale value. Our market analysis takes into account the most actively searched prices and home values throughout your area, including expired listings, sold listings and properties still on the market.
Second - The Right First Impression
In our current world of instant online access, the value of your home's first impression cannot be understated. Buyers using the internet can move through a lot of information in a very short time. Having your home ready to make the perfect "first impression" is critical to the successful sale of your home. Getting ready for that first impression takes effort. If you home needs some minor updates or repairs, take care of those items. If there are major issues or even cosmetic things you do not want to address, your pricing needs to reflect that. A Buyer is not going to pay top dollar for a home they are going to have to spend a lot of money on.
Third - The Right Exposure
With 80% (probably more like 90%) of Buyers using online search tools to shop for a home, the online marketing needs to be perfect. Atlanta Real Estate Brokers will develop a listing that emphasizes your Atlanta homes unique and sellable aspects. We then put your home in front of buyers, establishing it on both First Multiple Listing Service (FMLS) and Georgia Multiple Listing Service (GAMLS) as well as broader online services such as ListHub and Visual Tour allowing your property to reach over 50+ websites and thousands of Buyers and Real Estate Professionals. We also will use Facebook, Advertz and in some cases, stand alone property websites to maximize your home or properties online exposure.
Fourth - The Best Deal
When offers come in, we will be there every step of the way to get you to the the best terms possible. Negotiating contracts is something we do on a daily basis and so we are used to the ups and downs. Emotions will play a key role in this process and it is our job to help keep emotions from getting in the way. We will work with you every step of the way to insure you are getting the best price, and favorable closing terms that are clearly spelled out. As your professional representative, we make sure the process is as seamless as possible. For most folks, selling a home is their biggest investment. When it's time to sell, get the value you deserve with the help of a professional real estate agent. If you'd like to discuss your next home sale today, please contact us anytime.
Finally - Close The Deal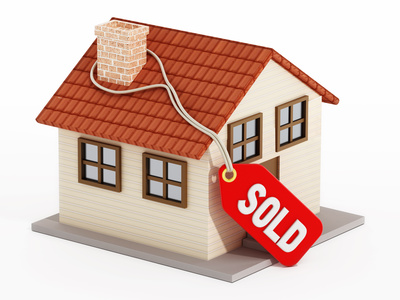 When offers come in and we agree on terms, there are many more steps to get to closing. We will keep you fully updated on transaction details including timelines, updates and more. You can rest assured that Atlanta Real Estate Brokers is keeping a close eye on the process to get to a smooth closing and your home SOLD!
Ready To Sell? Contact Us Today!